Introducing the Orange Amps Stage and a few new names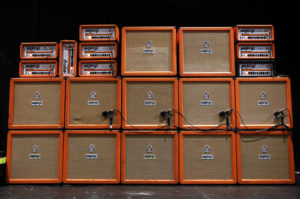 Stone Free Festival is proud to announce The Orange Amps Stage taking place in the concourse.
The Orange Music Electronic Company is an English amplifier manufacturing company, famous for its distinctive sound and bright orange covering on amplifier heads and speaker cabinets.
The timings for the Orange Amps Stage as follows
THE ORANGE AMPS STAGE
Evil Blizzard                                18.00 – 18.45
Buck & Evans                              17.00 – 17.30
Massive                                        16.00 – 16.30
Massive Wagons                         15.00 – 15.30
Death Valley Knights                 14.00 – 14.30
Tequila Mockingbyrd                13.00 – 13.30
Riff Rath                                       12.00 – 12.30
Joining this stage in the main concourse is.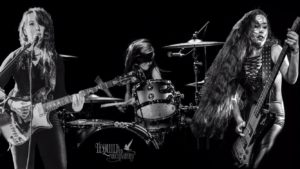 Tequila Mockingbyrd
Orange Amps Stage
13.00 – 13.30
No lemon. No salt. No chaser. Melbourne's Tequila Mockingbyrd are a shot of straight up rock n roll packing a high energy punch that will hit you from the first explosion of sound until long into the after-party. Comprised of Estelle Artois (Lead Vocals, Guitar), Jess Reily (Bass, Backing Vocals) and Josie O'Toole (Drums, Backing Vocals) the band are rapidly becoming known for their explosive live shows and punk rock sound.
Riff Rath
Orange Amps Stage
12.00 – 12.30
These newcomers to the stage, a gang of Roadies that been tuning guitars and hauling amps for years waking up one day to realizing they were so full of riffs bigger and bolder then many of the main bands they look after would have been a shame not to share them.
"What?! We're opening Stone Free with Richie Blackmore, The Sweet, Blue Oyster Cult, The Answer, etc etc?! OMG OMG OMG OMG!!!!!!!!! Let us do the rock gods proud"
https://soundcloud.com/riffrathuk