The Art of Cover Art
The Vinyl Fair returns to Stone Free, taking over the whole of the foyer offering you the chance to pick up some beautiful pieces of album-sized art in between watching the bands. Ahead of the festival, we take a look at some classic album covers from acts playing the rock weekender and the people behind the images.
1. Lovedrive (1979) – Scorpions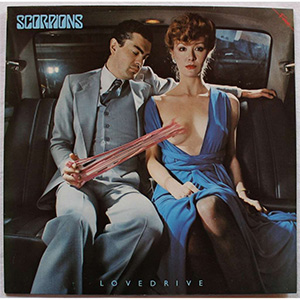 This 1979 album didn't just attract the attention of its fans, providing the band's first gold-selling record, it also attracted the attention of the censors. Shot by Storm Thorgerson who also created iconic cover art for Pink Floyd, Led Zeppelin and Black Sabbath it depicted a woman's exposed breast connected to a man's hand by a flesh-coloured wad of bubblegum. Maybe unsurprisingly this wasn't even the band's most shocking album cover. That accolade goes to Virgin Killer, featuring a prepubescent, provocatively posed, naked girl. Even the band claimed to be offended, blaming the label.
2. Tales From Topographic Oceans (1973) – Yes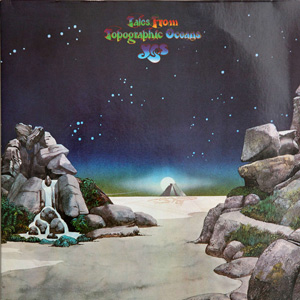 Roger Dean created Yes's logo, designed more than half their album covers and gave the band an enduring album aesthetic. He was actually a friend and neighbour of Storm Thorgerson, although he says their only attempt at a collaboration ended in failure. Roger's starting point was the otherworldly landscape, although on perhaps his most-famous Yes album cover he says that, "nothing in that sleeve is actually made up or imagined…the Mayan temple is the most obvious one, but all the other rocks exist….every stone in that picture I could take you to".
3. Buckcherry (1999) – Buckcherry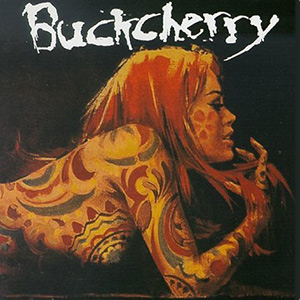 Buckcherry's eponymously named debut album was designed by the equivalent of American album art royalty. A longtime friend of REM's Michael Stipe, Chris Bilheimer is a three-time Grammy nominee for the visual look of an album, has created notable album art for Green Day, REM, Weezer and more, and is credited with the 'handclaps' on the Foo Fighter's 'Monkey Wrench'. He also has one of the simpler illustrator websites out there.
4. Peace Sells…Who's Buying (1986) – Megadeth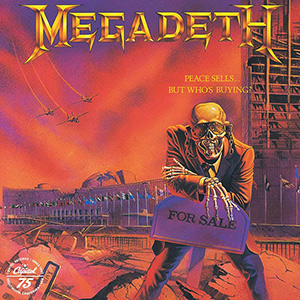 While Iron Maiden have Eddie, Megadeth have Vic Rattlehead, a mainstay across the band's visual identity. His first incarnation on debut album 'Killing Is My Business' didn't do him justice with frontman Dave Mustaine describing his depiction as "a plastic skull with tinfoil and ketchup". Their second album was a different matter, with Mustaine enlisting illustrator Ed Repka to draw: "Vic standing in front of the UN, shortly after a nuclear holocaust, trying to sell property." At the time this was only Ed's second music commission, but he went on to become the unofficial 'King of Thrash Metal Art' and contributed to the design of Hellraiser.
5. Breakfast In America (1979) – Supertramp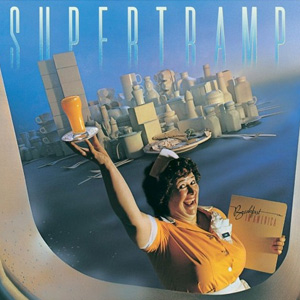 Winner of a Grammy for its absurdist art, the cover of Supertramp's most-successful album was also once bizarrely accused of containing hidden messages predicting 9/11. Designed by Mike Doud, who also produced cover art for Led Zeppelin, Kool & The Gang and Van Morrison, it could have all turned out very differently. One of his rejected sketches for Breakfast In America reportedly involved giant Cheerios rolling down Monument Valley in Arizona in a gushing river of milk.